Let's be real, everyone wants to have straight teeth. A beautiful smile does more than just improve our look. Bright white, perfectly straight teeth, can also improve our mental well being and mindset. However, achieving that dream smile hasn't always been easy. Clunky metal braces can cause pain, cut lips and gums, and are hard to keep clean. Yet, in 1997, all of that changed with the created on clear correct braces.
Invisalign works by utilizing a series of corrective clear "mouth guards "so to speak. The aligners are custom molded to provide a streamline, comfortable fit. They gently help realign your teeth, so that you can get the smile you've always wanted.
From Porcelain Veneers to Dental Implants, we have the experience and state of the art equipment to provide you a pain free visit. Invisalign works wonders for most patients.
Unfortunately, sometimes patients have extreme issues with crooked or broken teeth. This can be a natural cause such as genetics, or even the result of an injury or car accident. Regardless of the root cause, All About Smile Dental Group can help.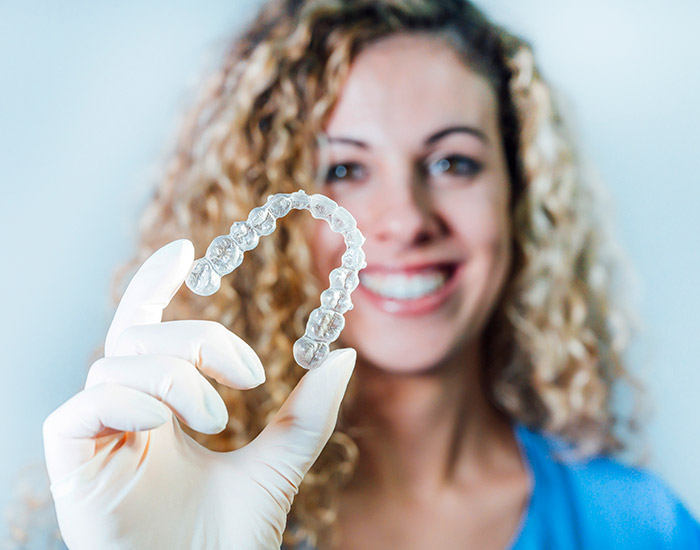 A procedure known as Full Mouth Restorative Dentistry might be the problem solver you've been looking for. By utilizing cutting edge procedures and the highest advancement in dental equipment our doctors can create the perfect smile for any mouth. If you have questions about Full Mouth Restoration, please call us to schedule a free consultation a smile designer today. Our doctors are board certified and members of the American Academy of Cosmetic Dentistry.
Pain Free Dental Care
A lot of people fear going to the dentist. In fact, according to WebMD there is such a thing as Dental Anxiety. At All About Smile Dental Group we know this is a real concern for a lot of patients. Therefore, our doctors have gone to extraordinary measures to create a relaxing environment. We also offer Sedation Dentistry for those who have extreme anxiety. In simple terms, our doctors have the ability to place you into a relaxing, sleep like state. This allows you to fully relax and be sedated during your dental procedure.
If you have questions about sedative dentistry, or any of our pain free dental care procedures, please call us today. All About Smile Dental Group wants each patient to LOVE their dental experience. Going to the dentist should not be scary. Getting your teeth worked on isn't something you need to dread doing.
Our All About Smile Dental Group team consider every patient a member of our family. We look forward to the opportunity to speak with you, listen to your concerns, and find a simple and effective solution. If you are interested in improving your oral health.