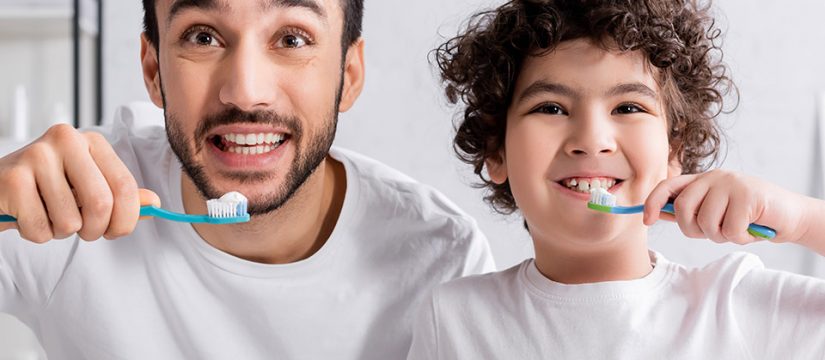 A million-dollar smile can effortlessly brighten up your face and cheer up your surroundings. Who doesn't love a dazzling smile? Bright smiles win great, mood-boosting compliments. On the other hand, stained, yellow teeth may cause you social embarrassment and lowers your self-esteem. If stained teeth are giving you mental stress, there are 101 ways to handle it. Depending on your budget, you can choose from at-home or in-office teeth-whitening treatments. But don't give up on your quest for shining teeth. Let us review different ways to whiten teeth.
Tips to Have Shining Teeth
Before discussing the ways to have whiter teeth, we should remember that the tooth's natural color is not as white as paper. The enamel is bluish-white, and the dentine beneath is yellowish. As we age, the enamel starts eroding, and the yellow of dentine becomes visible. There are many reasons for teeth discoloration. Teeth can be affected by our food habits, what we drink, medications we take, or heredity. So what options do you have for keeping your pearly whites in tip-top shape?
Avoid stain-causing foods: Certain foods can stain our teeth. Many of us drink tea and coffee to start our days and drink these several times throughout the day. Both tea and coffee contain tannins that may cause stains on teeth. Mixing milk with tea and coffee may reduce the staining abilities of the drinks.
If you enjoy drinking red wine, you are at risk of having stained teeth. Red wine can leave stains. Red wine is acidic, and prolonged contact with red wine may roughen the teeth surface and open up pores. Red particles of red wine tend to stick to the surface, reducing its whiteness. 
Similarly, organic particles of dark-pigmented berries may leave your teeth stained. 
Tobacco, too, can leave ugly stains. 
Reducing the intake of stain-leaving foods and drinks will help you maintain the brightness of your teeth. Using wine wipes that contain a whitening agent would be an effective way to prevent stains. 
These foods Can Make Your Teeth Naturally White:
If you prefer the natural ways to keep your teeth white, consider including the following foods in your diet :
Fruits and Vegetables: Chewing apples, celery, and carrots can have a scrubbing, cleaning effect on your teeth. These also boost the secretion of saliva – a self-cleaning agent. Pineapple is loaded with bromelain that has anti-inflammatory and cleansing properties. Broccoli may also prevent staining by creating an acid-resisting coating on your teeth. Uncooked broccoli can also have a polishing effect on your sparklers. 
Cheese: Cheese helps boost saliva production. It is also rich in calcium. Cheddar cheese has been shown to form an enamel-protecting barrier on teeth. Cheddar cheese can also effectively alter the pH level in the mouth. 
Raisins:  Chewing raisin triggers saliva secretion. Raisin contains oleanolic acid that inhibits the growth of oral bacterias and helps maintain oral health and hygiene. 
Some Teeth Whitening Products You Can Try At Home: 
If you are unhappy with the color of your teeth or want to lighten the shade of your teeth a tad more, you can try the at-home methods to make their appearances better. With a wide variety of over-the-counter teeth-whitening products flooding the market, let us help you decide what works the best. But whatever you do, it is crucial to maintain your oral health by using the right products. At-home whitening products are generally safe. However, if you have sensitive teeth, be careful to discuss the products with a dentist.
Whitening Toothpaste:  
Choosing toothpaste that contains carbamide peroxide, hydrogen peroxide, or hydremide peroxide may help you maintain white teeth. Using toothpaste that has activated charcoal – a natural tooth whitener – you can get rid of some stains. Buying a product that has ADA (American Dental Association) approval is safe for your teeth. If you have sensitive teeth, it's better to consult your dentist before applying a bleaching agent to your teeth.
Plus: This is a budget-friendly way to whiten and maintain your teeth.
Minus: The products may be abrasive and damage teeth enamel. Whitening toothpaste alone may not give you a noticeable result. It works well when you get an in-office whitening done and use the product to maintain the whiteness. 
Teeth Whitening Strips: You can buy these online or in your local drug stores. The strips contain weaker concentrations of peroxide that remove stains from tooth enamel. However, teeth whitening strips may cause additional sensitivity for some days. Dentists recommend using a high-fluoride toothpaste after bleaching teeth for strengthening enamel. Also, don't wear the strips longer than suggested. If your teeth are sensitive, talk to your dentist to choose the right product. 
Plus: Most cost-effective and safe at-home teeth whitening product. The strips may make the teeth 3-7 shades lighter.
Minus: Short length of the strips work only on front teeth. 
Teeth-whitening Pens:  Teeth-whitening pens are for you if you search for a mess-free, apply-and-go method to brighten your teeth. Whitening pens work much like strips and create a film on teeth which later dissolves. The pens come with applicators to apply the gel to your teeth. Pens give you better control while applying the product in between your teeth. 
Plus: Affordable. You get instantaneous results. 
Minus: Minimal results. May cause gum irritation. 
According to a market study, the global teeth whitening market is expected to touch USD 7.40 billion by 2024. The increasing consumer demand for white teeth and better oral hygiene has resulted in such buoyancy. However, in-office or professional teeth whitening services remain the best way to whiten your teeth up to 12 shades lighter. 
Of course, in-office procedures are expensive, but they also deliver optimum results. You can opt for an in-office treatment every six months and follow your dentist's suggestions for the rest of the time. 
So what are the advantages of in-office teeth whitening? 
Personalized Treatment: At-home, OTC teeth-whitening products are one-size-fits-all solutions that may or may not work for you. For example, if you buy whitening strips, they might not fit your teeth the way they should, and this may give you unsatisfactory results. Moreover, they are suitable for short-term results. But in-office procedures are customized, and you have a team of qualified professionals to care for your unique needs. 
Better result: An in-office treatment always give you a better, brighter, and even shine that you can't achieve with at-home remedies. When you opt for an in-office treatment, you get efficient and professional treatment by qualified professionals. Teeth whitening is done using professional-grade whitening gel that makes the teeth much whiter. The professionals may create a dental-care plan for long-lasting results.
Safer Treatment: Using OTC products may not be safe, and some may cause side effects. When you opt for in-office procedures, you get treated by safe products. You also get a guideline for post-treatment care. 
If you are looking for teeth-whitening in Chino, Encino, or Rancho Cucamonga area, All About Smile Dental Group is an award-winning, state-of-the-art family and cosmetic dental practice in South California. Apart from teeth whitening, they also offer a wide variety of cosmetic dentistry services to patients. If you are having trouble with the appearance of teeth and considering professional cosmetic dental procedures, All About Smile Dental Group has the perfect solutions for you.