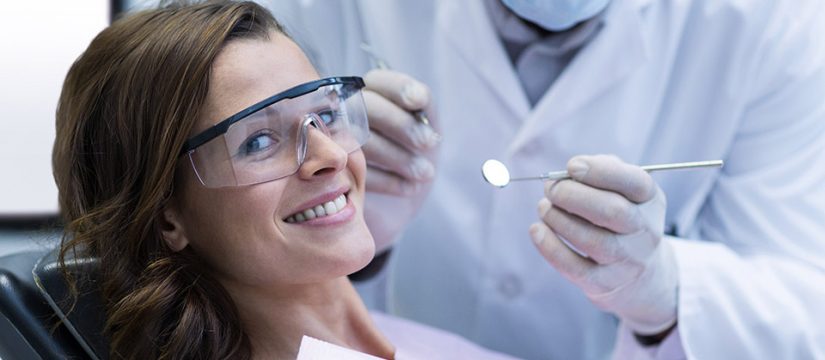 Professional dental care is one of those things you will come across as an adult. Perhaps you had regular visits to the dentist when you were younger but barely any as an adult.
Many avoid regular professional dental services because they deem them unnecessary, adopting the 'only go when you're sick' attitude.
Other reasons many adults fail to go to the dentist are costs and fear or anxiety.
But professional dental care is important, even after you've had your permanent teeth. You could be harboring something that could affect your teeth' health.
But to truly understand the importance of regular dental visits, read up on the information below.
Who Needs To Go To The Dentist?
Everyone! From young children with milk teeth to seniors with dentures, everyone needs to go to the dentist.
Even if you staunchly brush your teeth twice a day, every day, you still need regular checkups. Dentists see what you can't when you examine your teeth.
They have special tools and sufficient knowledge to identify problem areas.
Additionally, they will offer expert advice on how to better care for your teeth.
Services Dentists Offer
Dentists offer many services. However, the most common are:
General examinations. The general analysis is the most common service from a dentist. The dentist will examine the state of your teeth, gums, tongue, and other parts of your mouth.
Dental cleaning and whitening. A dentist also offers professional teeth cleaning and whitening. If you want to make your teeth more dazzling, go to a dental care expert. It is the safest way to get whitening and professional cleaning.
Root canal. A root canal repairs teeth with cavities and infections. They can rescue teeth that you would otherwise extract to minimize pain and bad breath.
Dental implants. Dentists offer dental implants. They also offer other procedures such as fillings. They are the most common, followed by crowns and bridges. You can also get dental sealants and veneers.
Dental bonding. This procedure repairs chipped, cracked, and decayed teeth. It corrects imperfections on the teeth, giving you a better smile.
Extractions. Sometimes the dentist can't save your tooth. And if you leave it in, it will affect the health of the other teeth. Therefore, dentists offer tooth extractions to improve your oral health.
Nutritional counseling. Finally, dentists can offer nutritional counseling. They direct you to what foods are good or bad for your teeth. Its function is to improve oral health and reduce the risk of disease and complications.
Important Advantages of Regular Dental Visits
Some of the advantages of regular dental visits include:
Preventing future issues. Regular dental checkups will show the dentists the state of your oral health. They can therefore determine any potential problems you may face. With this, they can actively prevent them from occurring. Alternatively, they can prepare you for what's to come, ensuring that you push through easily.
Checking for mouth cancer. Another excellent advantage regular checkups will offer is mouth cancer screening. The dentist will check for any warning signs of mouth cancer, ensuring that your mouth is healthy and not at risk.
Receiving advice on your dental health. A dentist will also offer professional advice on your dental health. After examination, the professional will provide tailored advice on how to improve your dental health best.
Getting peace of mind. Are you worried about your gums bleeding? Well, a dental professional will tell you the cause and offer treatment options to ease your mind. Going for regular dental checkups will free you of any worries you may have about your oral health.
Treating teeth-related issues. And finally, if you have any oral problems such as bad breath, bleeding gums, or sensitivity that you have learned to live with, you can get sustainable solutions. You don't have to live with pain. Regular dental visits can help you manage these issues well.
How Regularly Should I Visit A Dentist?
You can go to the dentists as many times as you need to.
However, if you don't have to go, ensure that you visit the dentist every six months. The recommended time is twice a year for children and adults.
You can have visits in between for dental procedures and other services. However, the bi-annual visits are for an oral exam and cleaning.
A dentist may also recommend more visits if you are pregnant because hormones affect the chances of developing cavities and gum disease.
Additionally, dentists see smokers, cancer patients, diabetics, and heart patients more regularly.
These categories of patients are at greater risk of developing oral-health-related issues. Therefore, they require more attention.
How to Find a Good Dentist
Now that you understand why you need to visit a dentist, time to find the right professional. There are many dentists in any local area. Therefore, you need to find the one that works well for you. To find a good dentist, follow these simple tips:
Search online. The first thing you can do is search online for dental care services. Ensure that you are specific, adding location, pediatric or adult, and even working hours. You can also search for specific dental procedures and see who pops up.
Ask for recommendations. The second thing you can try is asking your friends or family for recommendations. People will recommend those who did an excellent job for them. Therefore, your experience may be similar to theirs. Take these recommendations and find out more about the establishment.
Look for reviews. You could also check the internet for reviews on different dentists in your area. Some reviews are not reliable, but you could use them on top of other information to make your choice.
Ask questions if you can. If you get to the website, open communication lines by asking questions about working hours, processes, and more. Getting this information will help you make a good choice.
Come to us! And finally, if you need a good dentist, just come to us.

All About Smile Dental Group

is home to family and cosmetic dentists. We offer the services you need for your entire family. So if you want professionals you can trust, come to us.