Dental Veneers vs. Lumineers: The Difference and similarities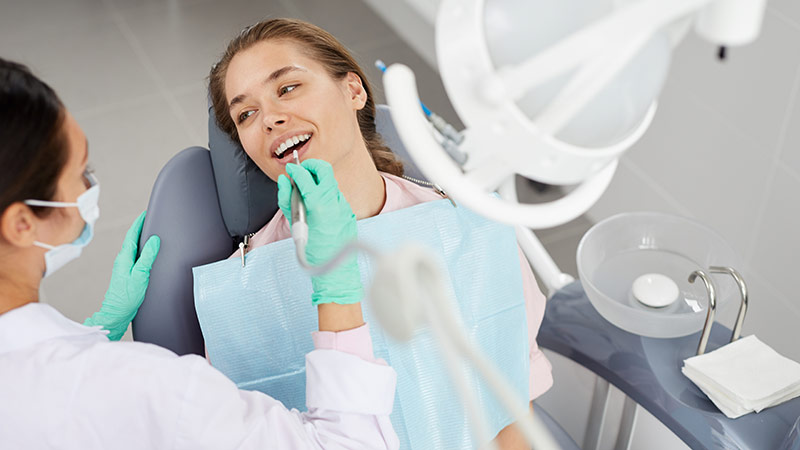 There are many ways to achieve glossy and well-aligned teeth, from Lumineers to veneers. Dentists recommend that it is vital to have accurate information about each treatment to know which one suits you best when choosing between the two.
If you have been scrolling through a lot of information trying to understand similarities and differences between Veneers and Lumineers, look no further. Here is a detailed guide from expert dentists at All About Smile Dental Group.
The Similarities Between Veneers and Lumineers
Purpose
Lumineers are an effective way to enhance the appearance of misaligned, discolored, crooked, and chipped teeth. Same case as veneers. They both lengthen teeth that may appear to be shorter and close small gaps between the teeth. They effectively do this by correcting cosmetic imperfections on the outer enamel of the teeth. So, if you have been thinking of improving your teeth' appearance, then you can choose either of them.
They are custom made
Both veneers and Lumineers are not pre-fabricated; rather, they are custom-made to ensure that they fit safely and comfortably. Before they are made, mold is placed on your teeth in order to get the correct size and shape of your teeth. The goal is to have them look as natural as possible in terms of color too.
Pricing
When it comes to cost, both Lumineers and veneers fall under almost the same range. They are priced per tooth, and the cost could go higher or lower depending on the size and the condition of the tooth. In addition, both are considered cosmetic procedures and therefore not covered by most medical insurance covers.
Longevity
Both veneers and Lumineers can last up to twenty years. With the robust materials that make them, you can be sure that they will serve you for a long. However, you have to maintain the normal hygiene practice like brushing your teeth after meals, flossing, and getting a regular dental checkup.
The Differences Between Veneers and Lumineers
Appearance: Veneers vs. Lumineers
When it comes to appearance, Lumineers have a less natural look when compared to veneers. This is because Lumineers are very thin and tend to reflect light as opposed to veneers which are slightly thicker. However, an opaque could be added under the surface of the Lumineers to give them a more opaque look. Most of the time, dentists use Lumineers to treat discolored and unusually shaped teeth. They're smooth and slick to the touch, making them a good option for people with severely discolored teeth.
Application: Veneers vs. Lumineers
The veneer's application process involves removing approximately 0.2mm to 0.5mm of the enamel and bonding the veneer and the enamel in place. However, in Lumineers, there is no preparation needed before they are placed on the tooth. That means that there is no need for the removal of any part of the enamel since they are ultra-thin.
The procedure for getting veneers has some preparation steps that need to be done before the actual process. Before the veneer application, the dentist will have to take x-rays to determine the need for the veneers. During the first visit, he removes a small portion of the enamel all around the teeth. The smooth surface helps create an appearance that is natural and ensures that the teeth do not appear overly large or bulky. Anesthesia is administered so that you can have a painless and comfortable experience.
Once the dentist is done with this, an impression of your teeth is taken and sent to the lab where the veneers are made. Temporary veneers are placed on your teeth as you wait for the custom-made ones placed during the second visit.
For Lumineers, the process is simpler and pain-free. Usually, there is less filing done on the enamel since their thin nature makes them easier to install. Its application only involves determining whether the patient is an ideal candidate for the application, taking an impression, customizing each individual Lumineers and placement. Unlike veneers, the Lumineers placement is faster and painless since all that the dentist has to do is to test whether they fit and bond each of them to ensure they are a perfect fit.
Permanence: Veneers vs. Lumineers
The process of grinding down the tooth and scrapping off part of the enamel comes with one disadvantage; permanence. Once it is done, you may never reverse it. That means that you cannot stay with that tooth without the veneer once it is applied since its natural protection is not there. On the other hand, Lumineers can easily be removed after their application without any damage, leaving the tooth still protected by the enamel. Once applied, Lumineers cannot be repaired if chipped or cracked; hence one has to get a replacement.
Eligibility: Veneers vs. Lumineers
Lumineers and veneers may not be for everyone. Their thinness makes them not ideal for people with stained teeth as they are most likely not able to conceal them nicely. Several factors will determine whether you are a good candidate for Lumineers or veneers, including the color of your size, your bite, and even your oral health.
Material: Veneers vs. Lumineers
Veneers are fabricated indirectly by dental technicians and bonded to the teeth with resin cement. Veneers are monochromatic in color so that they can match your natural teeth easily. On the other hand, Lumineers are ultra-thin, ranging from .2mm to .5mm in thickness. They are made from Cerinate porcelain and need little or no tooth reduction or numbing shots.
Both dental Veneers and Lumineers can be an ideal solution for correcting your dental flaws and defects. They are the most versatile and noninvasive dental restoration techniques as compared to other options like dentures and implants. If you are considering getting either of them, it is important to consult a reputable dentist to establish which dental treatment is the best for you. Our dentists will take you through all the details and even help you choose the best option for you.